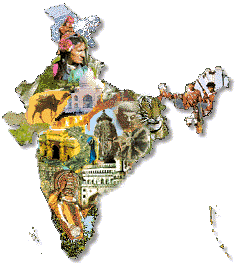 Unity in diversity

: India is the largest democracy in the world. India attained independence on August 15, 1947 from the British and became a Republic on January 26, 1950. Mahatma Gandhi (Father of the Nation) was one of the chief architects of India's Independence. Jawaharlal Nehru was the first Prime Minister. India has 26 States and 6 Union Territories. There are 17 major languages and 844 dialects. There are several religions and faiths (Hinduism, Islam, Christianity, Budhism, Sikhism, Jainism etc.).
Please visit this site for more information:

This site hosted by




Golden Jubilee Celebrations in Barbados

: The members of the Indian Community formed 'The Indian Association of Barbados' (TIAB) to celebrate 50 years of Independence with year long activities culminating in 'Grand Finale' in August 1998. We have already organised 4 cultural shows (1. Local Talent, 2. Usha & Srinidhi Raghavan, 3. Mamata Shankar Ballet Troupe & 4. Pop music by Penaz Masani.) On March 6, 1998 we organised a Seminar & an Exhibition highliting the progress during the 50 years of Independence. The MV Harbour Master Cruise on June 24, 1998 was a grand success and was well attended. The final function, when a scholarship for a few students from newer secondary schools was established, was held on August 9, 1998 to conclude the year long activities.